Special Offers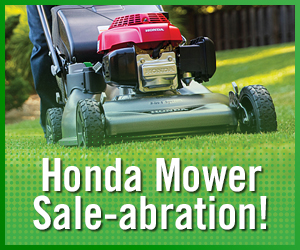 Honda Mower Sale-abration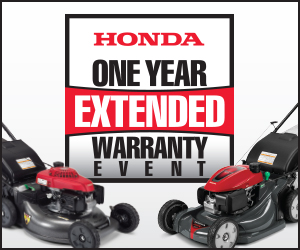 One Year Extended Warranty on all HRR, HRX, and HRS Mowers
Offer valid on all Honda HRR, HRX, and HRS mowers, purchased April 18th through July 17, 2019**.

To qualify, units must be
The Honda Power Equipment Credit Card
Up to 36 month special financing options are available with the Honda Power Equipment Credit Card. See all available financing options.
Special financing is available at participating Honda Power Equipment dealers. Look for the special financing logo next to your dealers name.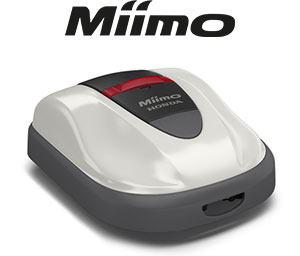 Bring home Miimo with two special offers!
$500 INSTALLATION CREDIT

Purchase any Miimo mower between 2-1-19 and 7-31-19 and receive up to $500 credit towards installation costs.***

SPECIAL FINANCING

0% - 36 months † on qualifying Miimo Product and Service purchases of $1,500 or more when you use the Honda Power Equipment Consumer Credit Card. Offer valid through 7/31/19. Apply Now
*An Instant Customer Rebate ($20/$30) will be available at participating Honda Lawn Mower Dealers upon retail of qualifying new HRR models (HRR216K9PKA, HRR216K10PKA, HRR216K11PKA, HRR216K9VKA, HRR216K10VKA, HRR216K11VKA, HRR216K9VLA, HRR216K10VLA, HRR216K11VLA, HRR216K9VYA, HRR216K10VYA, or HRR216K11VYA) purchased April 18th through July 17th, 2019.
**Offer good on any new Honda HRS, HRR, and HRX Series lawn mower purchased April 18th through July 17th, 2019. Register your new mower within 30 days after purchase and receive an additional one year to the Honda 3-Year Warranty for HRS and HRR Series or Honda 5-Year Warranty on the HRX Series. Go to powerequipment.honda.com to see warranty details and register your Honda mower.
***Available at participating Honda dealers only, for Miimo purchases between 2-1-19 and 7-31-19. Installation costs will vary; see dealer for details. Offer not available in California or Oregon.
†With credit approval for qualifying Miimo purchases made on Honda Power Equipment Credit Card at participating dealers. 0% APR until balance is paid in full. The amount of the 36 monthly payments will be equal to the total purchase amount (including taxes) divided by 36, rounded up to the nearest dollar. If you have other balances or late payments on your account, the number of monthly payments advertised may not pay off the balance. See card agreement for details. Offer valid for consumer accounts in good standing; see dealer for details. May not be combined with any other credit promotion offer.